Custom Cabinets in Naples, FL
Many people believe that a home is made not by its grand floor plan, but by its smaller, more charming details. One detail that can easily make a statement and transform your home is your selection of kitchen or bathroom cabinets. Dreamworks Kitchen & Bath is proud to offer comprehensive cabinet services, including the following: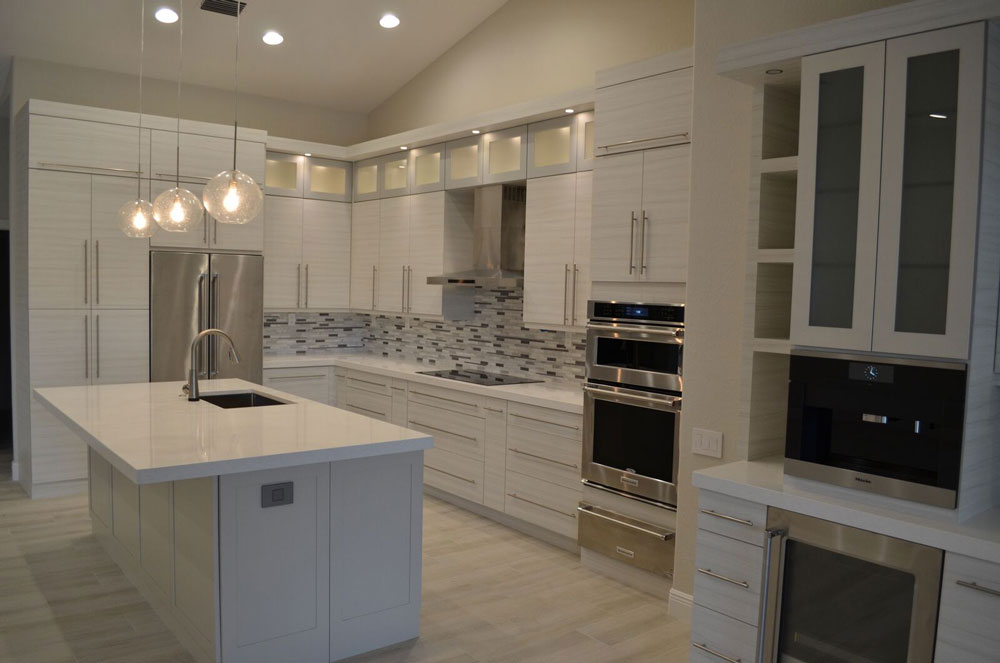 Custom Cabinets Naples, FL
For cabinets that stand out from the rest, trust Dreamworks Kitchen & bath for custom cabinetry work. Whether you favor understated and simple or loud and bold, the finished result will add a personal, unique touch to any room in your home.
Resurfacing Naples, FL
Cabinet resurfacing in Naples, FL is a tricky job, but our team of experienced professionals is always up to the task. When we're done updating your cabinets' visual appeal, you won't even be able to recognize them.
Restoration Naples, FL
There is no better source for cabinet restoration in Naples, FL than Dreamworks Kitchen & Bath. If your timeless cabinets have taken a bit of a beating throughout the years, allow us to restore them to their original lustrous beauty. We will consult with you every step of the way to ensure great results.
Refinishing Naples, FL
Finally, we are happy to also offer our refinishing services to anyone who needs them in the Naples area. Need repairs for a hard to find or discontinued cabinet? We can match any style and finish exactly for a seamless look. It will be like they're brand new, all over again.
Contact Us
The team here at Dreamworks Kitchen & Bath is proud of the custom cabinetry work we do, and we love taking on new challenges. If you want to give your kitchen or bathroom a facelift with a new cabinet look, give us a call at 239-821-5151, or check out our Contact Us page.