Bathroom Remodeling & Kitchen Renovations in Naples, FL
If you are starting to look into bathroom renovations or affordable kitchen remodeling in Naples, FL, you need look no further than Dreamworks Kitchen & Bath. Since 2001, we have been providing seamless, affordable remodels for kitchens and bathrooms of all sizes, styles and price ranges. Here is a closer look at the different services our bathroom and kitchen remodeling contractors can perform for your home.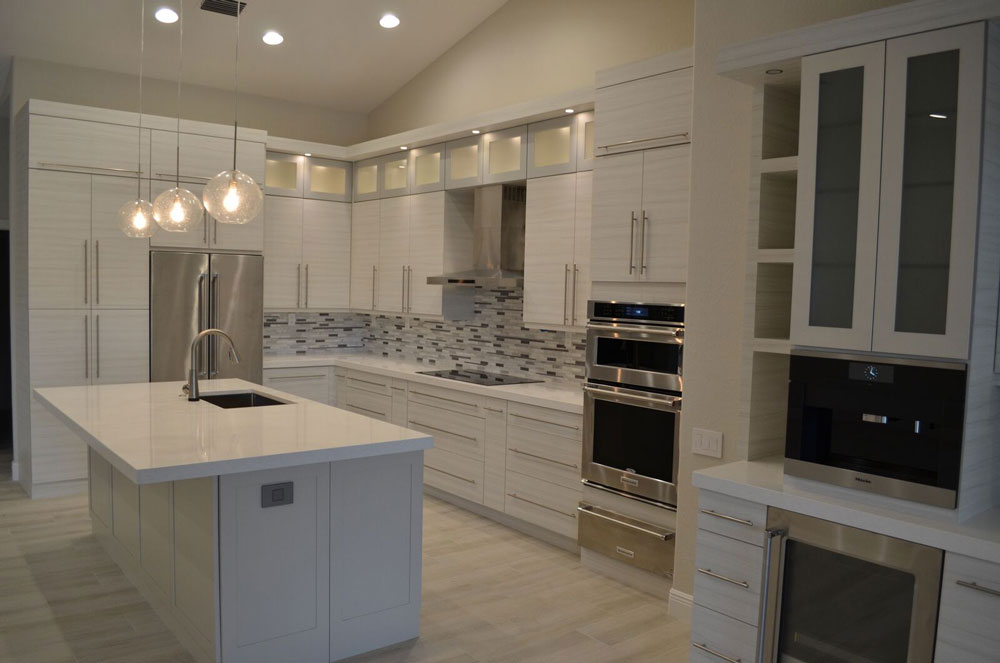 Kitchens
The kitchen is often the heart of a home, a place where family and friends gather to cook, talk and eat. When you hire Dreamworks Kitchen & Bath for affordable kitchen remodeling, we will take the task very seriously. Our stylish, hardworking consultants on kitchen renovations will do whatever they can to give you your dream kitchen.
Bathrooms
When it comes to bathroom remodeling in Naples, FL, few other businesses match the experience, credentials or strong reputation you will find at Dreamworks Kitchen & Bath. Whether it's a simple guest bath or a complete transformation on a luxury master bath, our team on bathroom renovations will be fully invested from start to finish.
Full-service renovations
When you hire us for a renovation job, you likely won't need to hire any other contractor. That's because we are fully licensed and insured to handle not only the visual aspects of your home, but we can also point you in the direction of quality licensed plumbing and electrical contractors.
Cabinets
If you are looking for a convenient, affordable and low-risk way to beautify your home without undergoing a complete renovation, consider investing in cabinet refacing from Dreamworks Kitchen & Bath. We can also create custom cabinets for any room of your home.
Contact Us
Whatever style you want for your new kitchen or bathroom, you can trust the job to the bathroom and kitchen remodeling contractors at Dreamworks Kitchen & Bath. For more information or to set up a consultation, please give us a call at 239-821-5151, or fill out the form on our Contact Us page.